Roofline Products – Guttering, Fascias, Soffits & More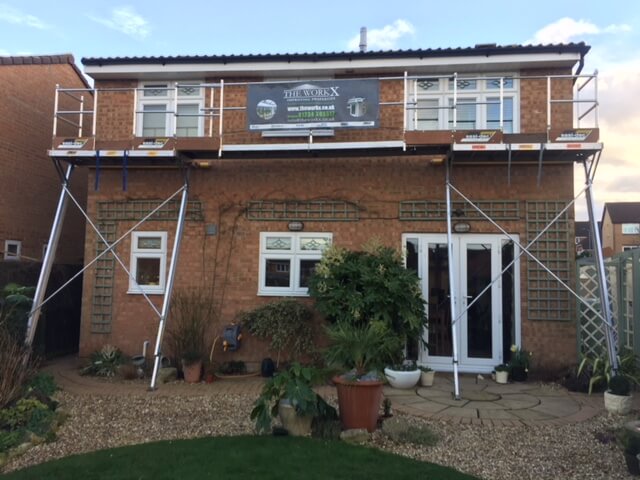 ✔

Reliable weatherproofing solutions
✔

Protection from weather & bird nests
✔

Effectively channel rainwater away
✔

Colour and woodgrain finishes
✔

Long-lasting & maintenance free
---
The Workx Replacement Roofline Team Bedford
✔

Total strip out of existing timber fascias & soffits.
✔ Easi-dec scaffolding system supplied.
✔

Fully Insured
✔

No salesman.
✔

Free survey & written questions

We supply and install a range of Upvc fascia & soffit boards manufactured here in the UK. With a choice of plain, ogee, square edged or bull nosed profiles to protect & compliment any property. All systems we install are completed with matching corners, joiners and a selection of roofline accessories to add that finishing touch to any property.

Popular woodgrain colours available:
White
Anthracite grey
Black Ash
Cream
Golden Oak
Rosewood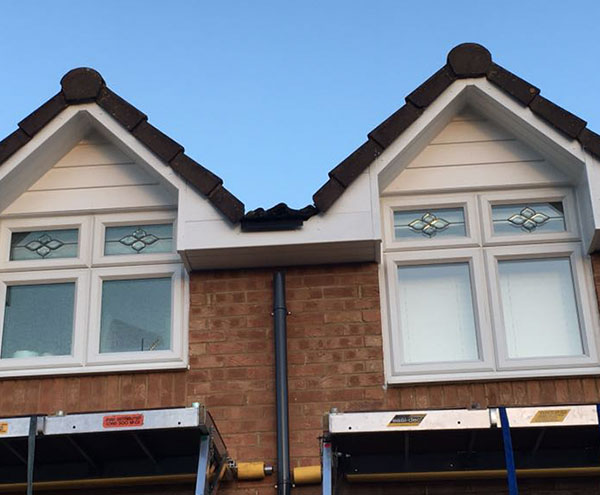 Online Quotation
In a hurry? Get an online quotation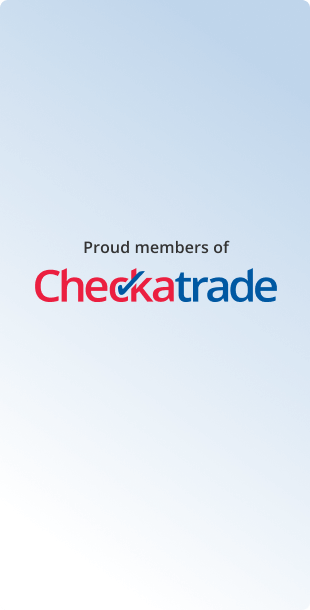 Contact The Workx
TEL: 01234 305517
MOB: 07919 207572
EMAIL: CLICK HERE
Areas Covered
Bedford / Ampthill / Flitwick / St. Neots / Biggleswade / Sandy / Potton / Milton Keynes / Newport Pagnell
Not listed? Contact us to discuss your location and requirements
- ESSENTIAL INFO -
Why you shouldn't over clad existing timber fascia & soffit boards instead of complete roofline replacement
The problems it causes and the cost as a loss against your property, and reasons why, please read our notes below before deciding your fascia and soffit team.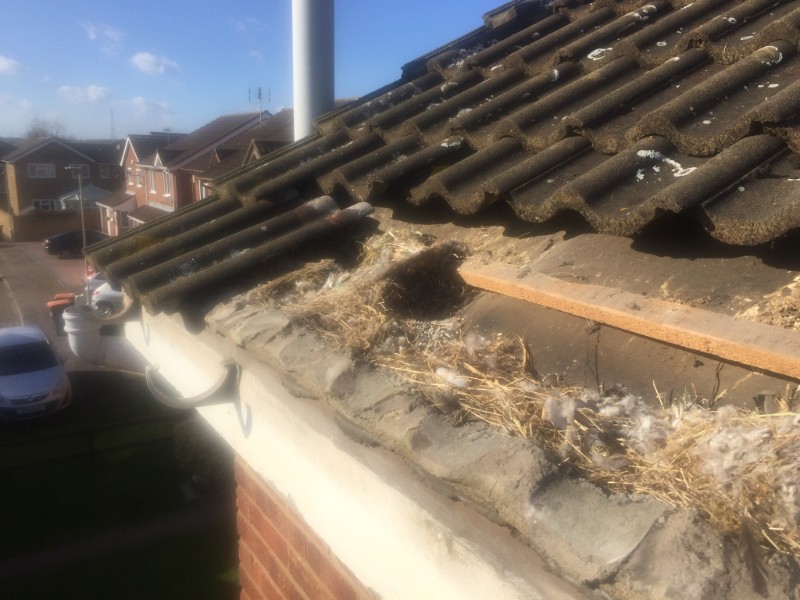 Over Cladding is a quick temporary fix, get in, get out job which can lead to expensive repairs to internal walls suffering from damp due to this type of installation.
Not many people are aware that timber fascia's and soffits rot/decay from the inside out not the other way around.
When your property was initially built the roofing felt would have been lapped and nailed over the top of the timber fascia guiding rainwater from the tiles directly into the guttering.
Over time the roofing felt perishes/decays from sitting in the guttering causing it to drop back behind the timber fascia.
Any rainwater running down the roof and entering through a dislodged/damaged roof tile or porous cement will continue to run down the roofing felt and will pool behind the fascia rather than be guided into the guttering.
By not removing the fascia and soffit boards you are unable to inspect/address these issues. Disguising these problems by over cladding is a MASSIVE NO NO, anyone advising you differently, you need to send them on their way.
---
REASON 1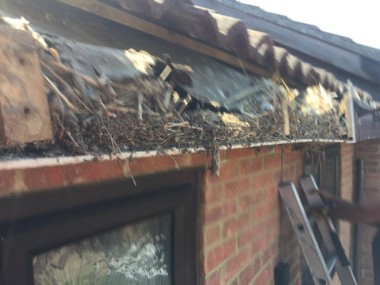 With over cladding all the problems behind the timber fascia and soffit are temporarily disguised, without completely removing and replacing the fascia and soffit and installing eaves protection support trays under the decayed felt to prevent future ponding and guide all rainwater into the guttering and adding over fascia ventilation system then the over clad system will only get worse.
---
REASON 2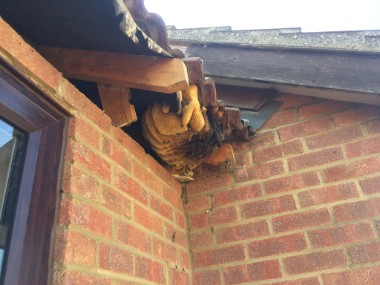 Even if your property is only a few years old and you suspect the roofing felt, timber fascia's and soffits to be in good order by over cladding you are then causing the timber behind the new Upvc to sweat, creating moisture, leading to rot.
This is not the way forward and be prepared to pay again for a complete roofline replacement.
---
REASON 3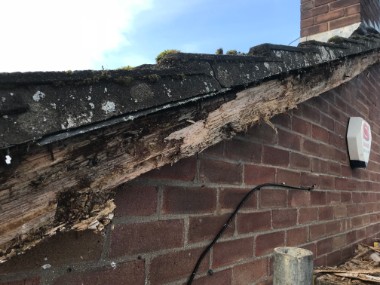 Should you decide to put your property on the house market, over cladding would more than likely be pulled up on the purchases mortgage survey as there is no guarantee the condition of the timber fascia behind the Upvc cover board, so expect an overall reduced offer of your selling price.
---
SO…..
In a nut shell, complete roofline replacement is the only way forward, to protect your home/investment, cost effective and cosmetically effective to compliment your property.
Call The Workx Fascia-Soffit-Guttering team.
Pay once or pay cheap and pay twice.
One Installation and one Happy Client…
The Workx Bedford
---
10 things you MUST ask before choosing your fascias and soffits fitters
When you're weighing up whether to replace your fascia and soffits, it can be a bit of a minefield knowing who to choose to carry out the job.
There are a few essential things you should ask before agreeing to let anyone carry out the work…
1. Have you done this type of home before? Can I see any photos?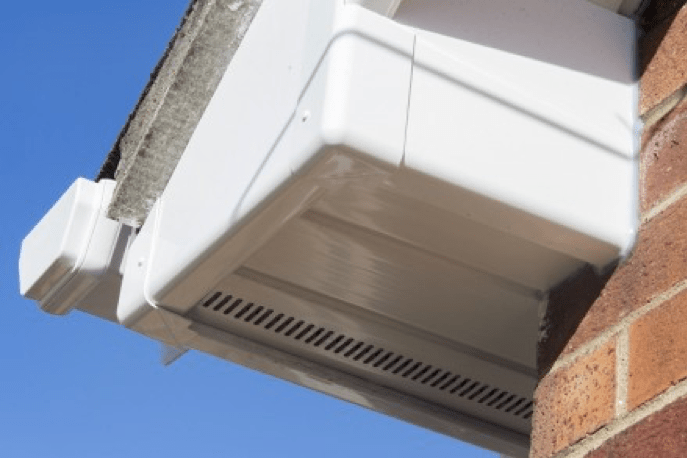 Before choosing which fascias and soffits fitters to carry out your home improvements, it's important to research their suitability and quality of their work. The Workx have many years in the trade specialising in replacement roofline.
We can show you recent installation photos along with client's reviews and local addresses of completed jobs for you to view. The devil is in the detail and you're looking for a 'box end' finish that includes a specialist section of plastic that is designed specifically for the job in hand. It should not be finished using off-cuts, must not have any gaps and should be at a 90-degree angle. Most builders will suggest replacement roofline is easy and just a case of banging the boards up! To know this system inside out and install correctly to cover guarantees this is a trade within itself.
The Workx are registered and approved Upvc Roofline Installers and their installations have been assessed to ensure continuity in their Level 2 NVQ certification for replacement fascias, soffits and rain water goods.
---
2. What fittings do you use?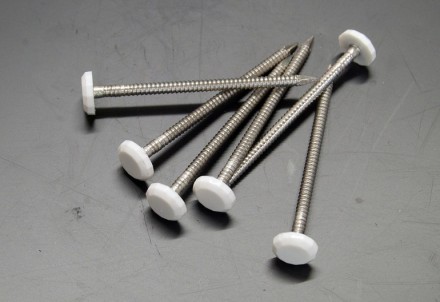 Any fascias and soffits fitters who are worth their salt will know that they should only use ring shank nails for the job in hand – often known as poly top pins.
Although there are three sizes available, 65mm is usually best for the job but 50mm is relatively okay. Anything 40mm or less should not be used – and anyone using them should not be trusted.
---
3. What do you fix them to?
This question has several correct answers, but you're only asking it to discover the depth of their knowledge (and experience). It's correct to attach a new fascia board direct to the rafter feet if they are completely straight and problem free, typically a new build or extension.
But if the rafter feet are twisted or damaged, timber noggins should be screwed beside them to provide a high-strength fixing for the fascia. This will help to straighten the fascia board and subsequently provide a solid fixing point for the soffit board too.
Once the old fascia and soffit boards are removed The Workx inspect all rafter feet and will carry out minor repairs (where required). Timber Noggins are set level using a sting line from one end of the eaves to the other.
---
4. Should I replace the gutters too?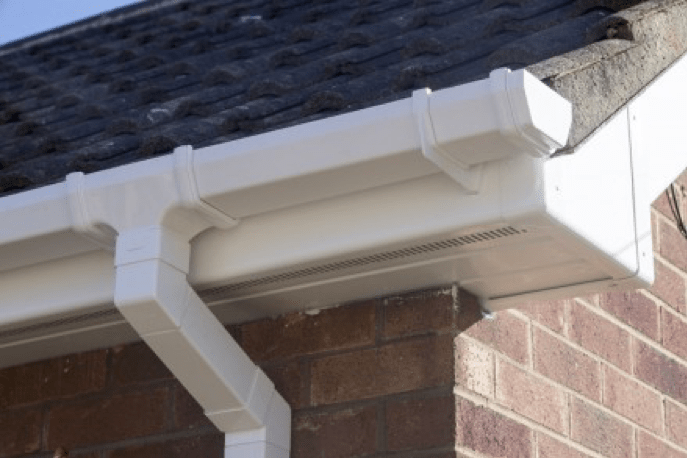 If the existing gutters on your home are more than 10 years old (roughly), it may make financial sense to replace them with new ones because you're already paying a labour cost to remove and refit them.
Anyone who says otherwise is either inexperienced, financially naïve or stupid. Or a combination of all three!

The Workx will advise you on profiles/colours of guttering systems available for your property.
---
5. Will you use scaffolding? What type will you use?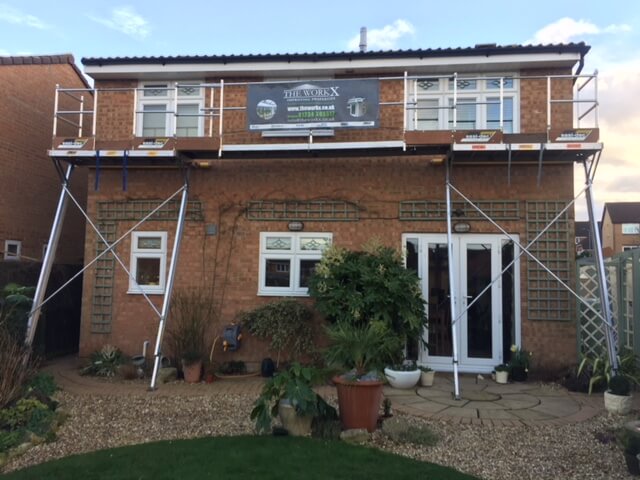 The Workx are specialist roofline installers carrying out installations on a daily basis.
For this reason we have our own Easi-Dec access equipment which is U.K health & safety approved meaning your installations will be carried out professionally and safely whist working at height and helps to reduce costs.
If a Traditional full scaffold is required for any reason (difficult or awkward access) The Workx can instruct a local scaffolding company to provide you with a quotation or you may prefer to source your own.
Always ask this question when getting quotes as less professional outfits probably do not have their own access system and it will put the price of the quote into context and allow you to compare any quotes on a like-for-like basis.
---
6. Are you insured for accidents and any damage to my property?
The purpose of public liability insurance is to protect the installer against claims in respect of their legal liability for personal injury or property damage that may occur as they carry out their business. Any fascia fitter without this type of policy is leaving themselves open to all sorts of issues. If required, feel free to ask to see the certificate. If the answer's no, stay well clear.
The Workx automatically renew our policy annually.
---
7. Is your quote an estimate or a fixed-price quote?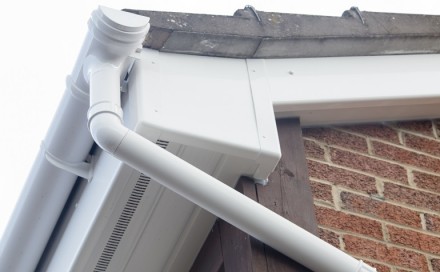 If you ask nothing else, ask this – it's important! Fixed-price quotes should always be honoured, but estimates can be subject to going up. And no-one wants to get to the end of the project and find there's 40% more to pay than the original 'estimate'.
After The Workx have carried out our replacement roofline survey at your property we will provide you with a detailed written QUOTATION.
If we did uncover a problem once the fascia and soffit boards are removed we will advise you and price the repair separately for you.
---
8. Do you sub out the work?
Although this might be awkward to ask, the reaction you receive will provide you with a valuable insight into the type of company you're dealing with. Some fascia and soffits fitters take on more projects than they can handle, forcing them to sub out work to other people. They still take your money (and usually around 50% of the profits), but the job will actually be conducted by someone you've never met – and whose work you've never seen.
When asking this, try to observe whether there is a slight pause or any awkwardness before you receive a reply. If the contractor chooses their words carefully, consider why this may be – it may be because they're trying not to reveal their working practices. If you're in any doubt, rule them out.
If you were to choose The Workx to carry out your fascia and soffits installation, you can rest assured that we only utilise our own skilled team.
---
9. Do I have to pay a deposit or give you any cash up front?
This depends on company you're dealing with. At The Workx we never take a deposit from our customers, why would we need too, we pride ourselves in the end result of our work and only ask for payment once the installation is completed to ours and your satisfaction.
Smaller companies may need to secure some money or a deposit upfront, especially on larger jobs, to pay for materials and eliminate the risk of a last-minute cancellation. As a general rule of thumb, you should never be asked to pay the full amount up front and it's wise not to make the final payment until you're happy with the finished product.
If ever you're unhappy with the quality of the work being carried out, make your contractor aware of this as soon as possible (never at the end of the job) so you can negotiate an amicable solution.
---
10. Do I get a guarantee?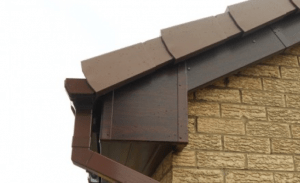 Here at The Workx we're an established company that can be trusted and has traded in replacement roofline for years that has no intention of going anywhere. Having been in business since 2003, we like to think a bit differently to our pop up competitors.
Every warranty we issue is aligned to the products we supply and install, not you as the homeowner – meaning that it's transferable. Should you decide to sell up and move house during the warranty period, any remaining years will be honoured even if the property has a new owner – adding extra value to your home.
Think carefully before making a final decision.
Hopefully, our knowledge will help you to make an informed decision before choosing which fascias and soffits fitters to use on your project. But if you do need help or advice with any further questions you may have please contact us for an informal discussion with one of our